The IK FOOD 1.5 is a food sprayer specially manufactured with materials fully compatible for contact with all types of food. Food certification according to European CE and American FDA regulations.
It is the best spraying alternative in the food sector. With the IK Food 1.5 you can spray all types of liquid food such as oil, milk, melted butter, vinegar, water, brine, syrup, etc..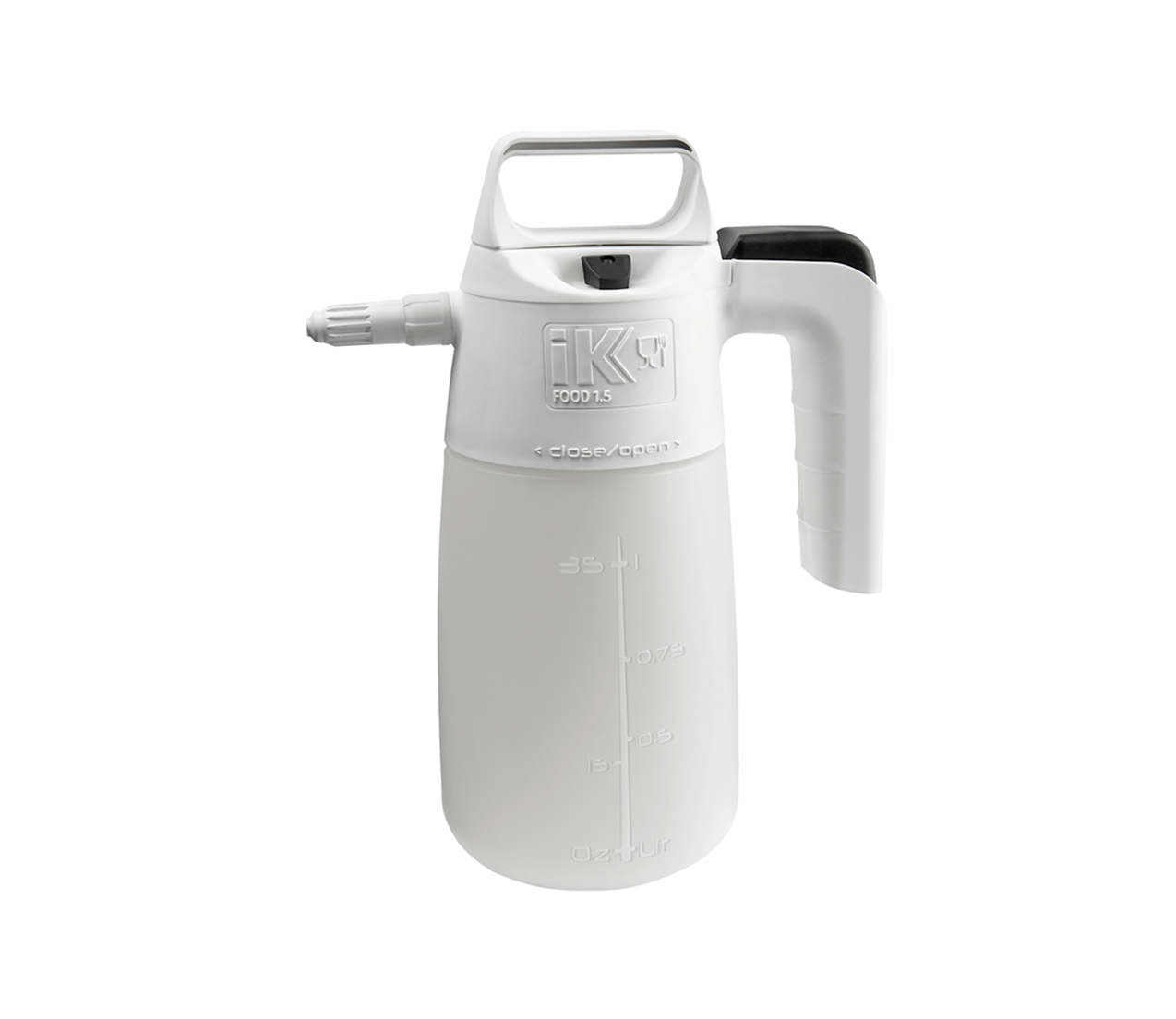 Sectors in which to use IK FOOD 1.5
Products with which to use IK FOOD 1.5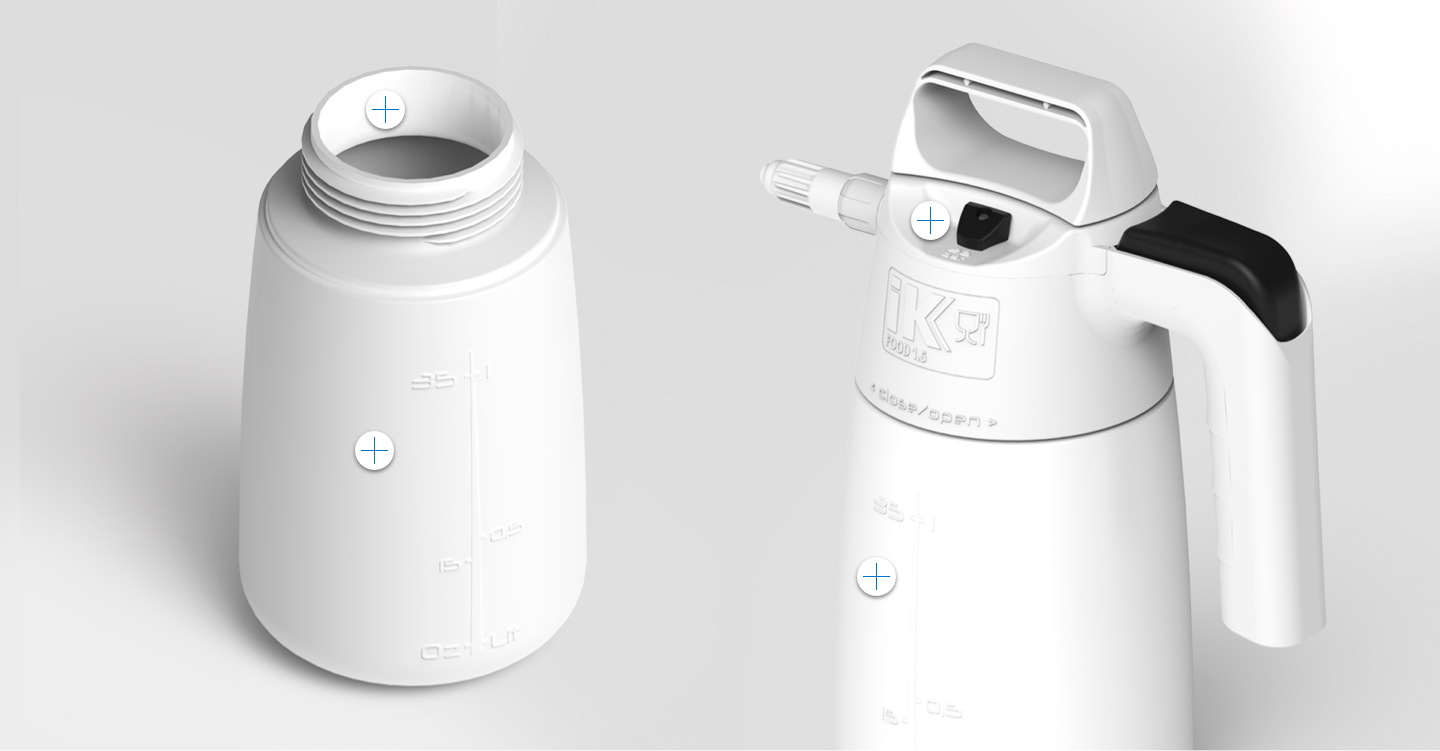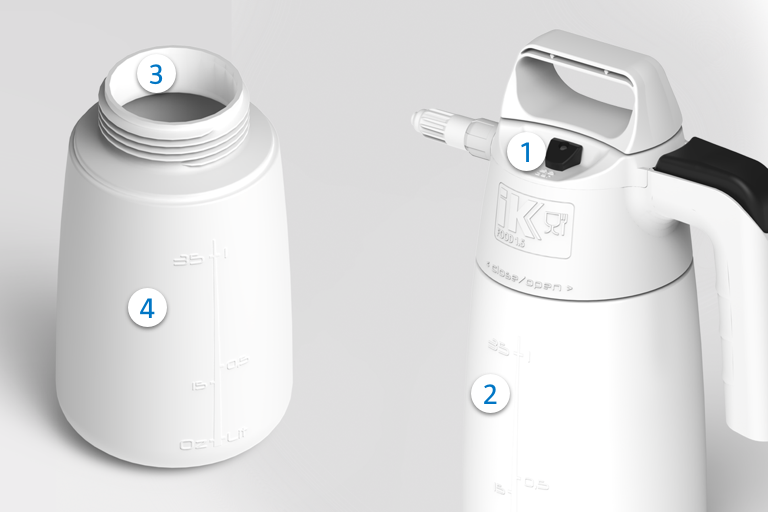 Safety valve with depressurisation option
Protective sleeve for valve chamber
Large opening easy filling
Translucent tank with level indicator
Technical information
| | |
| --- | --- |
| Valve | Tared 3,5 bar despresurizable |
| Standard nozzles | Adjustable conical nozzle and fan |
| Useful capacity | 1l. – 35 Oz |
| Total capacity | 1,50l. – 50 Oz |
| Litres/Min. 3 bar | 0,50 l/min. - 1pint/min. |
| Gross weight | 0,60 kg - 1,32lbs. |
| Net weight | 0,46 kg - 1,02 lbs. |
IK FOOD 1.5 food sprayer
The IK FOOD 1.5 sprayer offers a robust and resistant design. Designed for the most demanding applications in the food sector.
All the materials used to manufacture the IK FOOD 1.5 are compatible for food contact. Its manufacture and assembly are subject to strict compliance with hygiene and cleaning standards, as well as certification under sanitary registration.
The IK FOOD 1.5 guarantees that the plastic particles and heavy metals in the sprayer will not transfer to the food to be sprayed.
It has a wide filling mouth, ergonomic design, safety valve set at 2.5 bar (depressurizable), two spray nozzles (adjustable cone and fan). Its translucent tank allows to check the level of the liquid inside.
Sprayer type: