Professional Sprayer
IK MULTI 1.5
The IK MULTI 1.5 sprayer offers a professional spraying solution to achieve optimum results in a wide range of sectors such as construction, cleaning and disinfection, virus, pest and epidemic control, automotive, bike cleaning, industry and air conditioning (HVAC).
IK MULTI 1.5 is designed for maximum strength and versatility with the most aggressive chemicals.
This sprayer is particularly resistant to acids.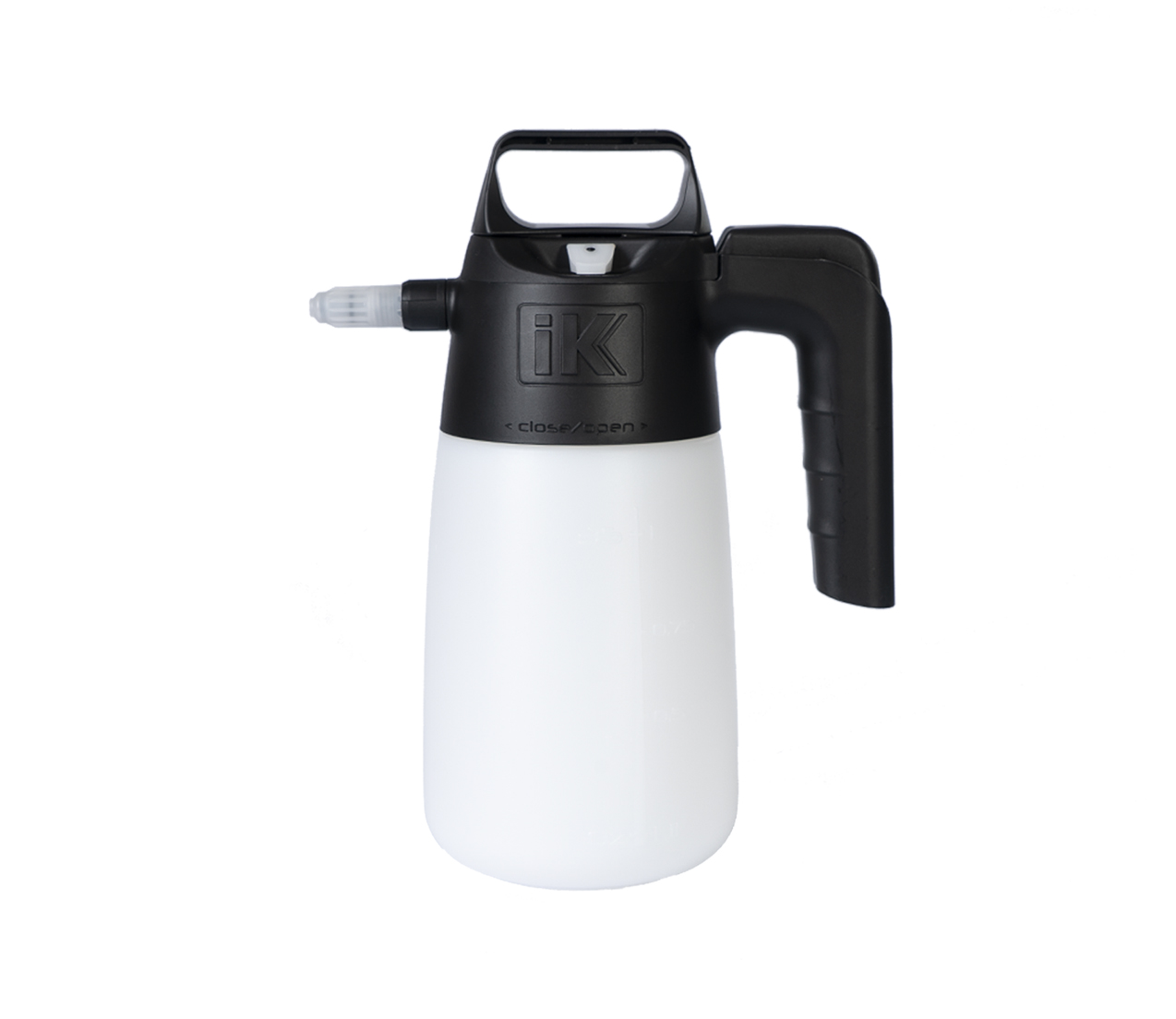 Sectors in which to use IK MULTI 1.5
Building
Cleaning and disinfection
Industry and maintenance
Automotive and detailing
Pest control
Epidemics & virus control
Products with which to use IK MULTI 1.5
Disinfectants
,
Neutral products
,
Acids
.
Solvent-based pesticides
,
Alcohols
,
Oils, solvents and petroleum by-products
.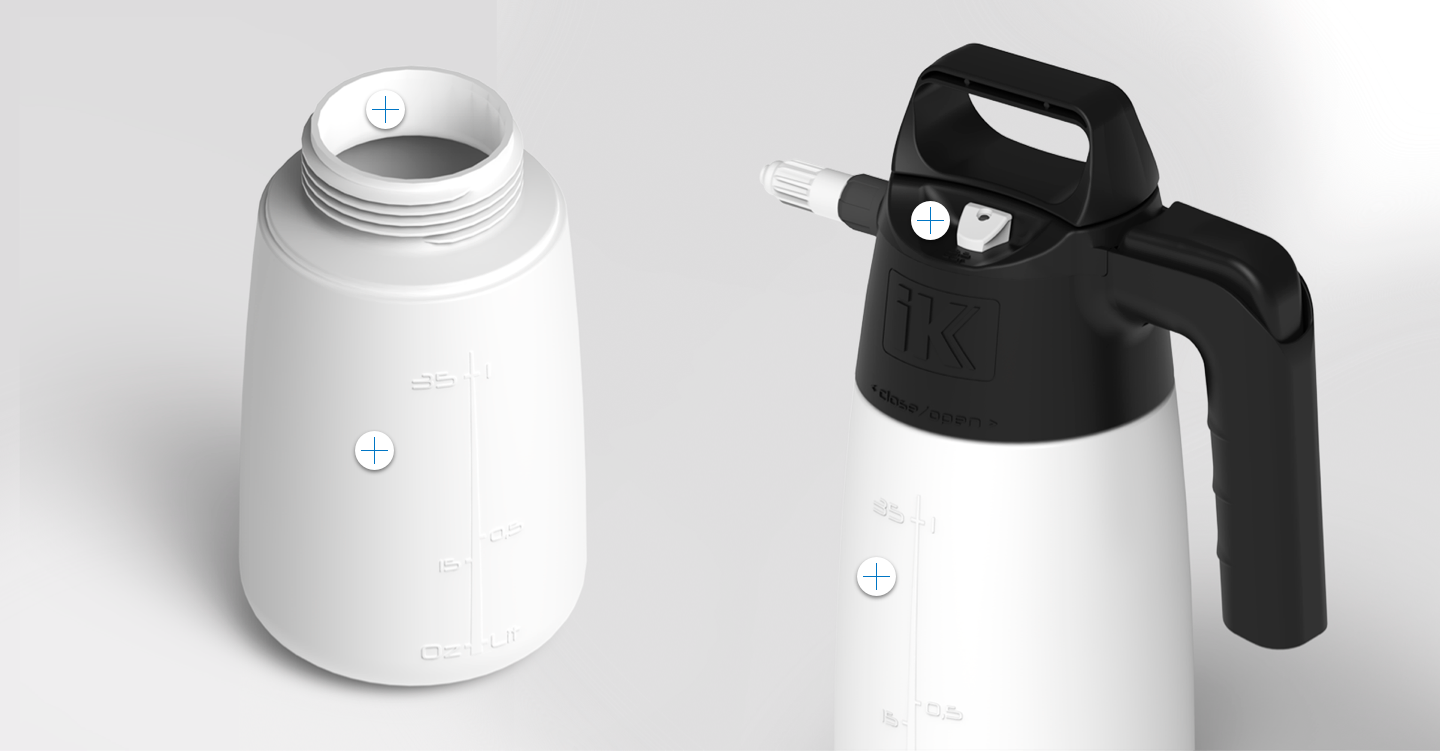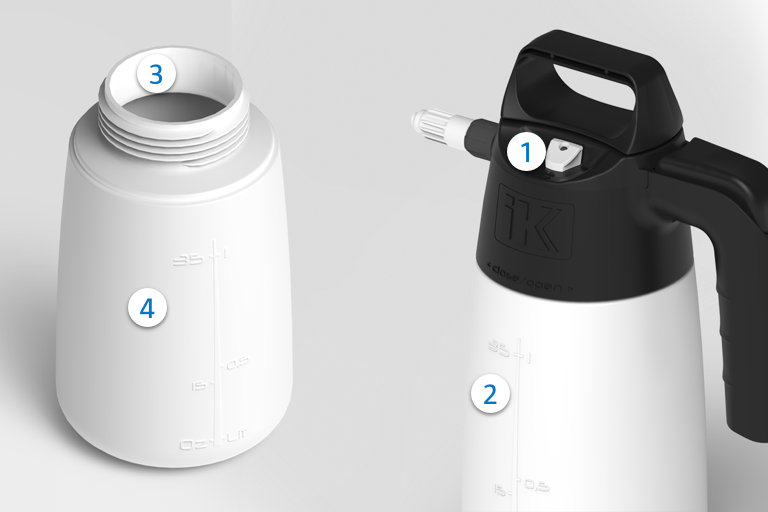 Safety valve with depressurisation option
Protective sleeve for valve chamber
Large opening easy filling
Translucent tank with level indicator
Technical information
| | |
| --- | --- |
| Valve | Tared 2,5 bar / 36 psi despresurizable |
| Standard nozzles | Adjustable conical nozzle and fan |
| Useful capacity | 1l. - 35 Oz |
| Total capacity | 1,50l. - 50 Oz |
| Litres/Min. 3 bar | 0,7l/min - 0,18 gal/min |
| Gross weight | 0,60 kg - 1,32lbs. |
| Net weight | 0,46 kg - 1,02 lbs. |
IK MULTI 1.5 all purpose cleaner
The IK MULTI 1.5 sprayer offers a robust and resistant design. Designed for the most demanding applications in various professional sectors.
The seals and materials of IK Multi 1.5 are particularly resistant to most acids, solvents and disinfectants. It has a wide filling mouth, ergonomic design, safety valve set at 2.5 bar (depressurizable), two spray nozzles (adjustable cone and fan). Its translucent tank allows to check the level of the liquid inside.
The IK Multi 1.5 has accessories for applications in areas that are difficult to access. Its easy manual assembly and disassembly, allows a complete maintenance without the use of tools
A professional sprayer guaranteed by its years of experience in the sector.
Sprayer type: