Professional Sprayer
IK WATER SUPPLY TANK
IK WATER SUPPLY TANK is a must for tasks related to the construction sector. This tool facilitates the supply of pressurised water to cutting, polishing, milling, roughing and drilling equipment when the pressurised water source is not available. It protects the operator from inhaling dust and airborne silica crystals. In addition, it can be used for cooling cutting and drilling elements, preventing overheating of these tools.
This device enables the user to comply with OSHA standard 29CFR 1926.1153 for respirable crystalline silica in construction work, as well as with Directive (EU) 2017/2398 on the protection of workers from the risks related to exposure to certain agents at work.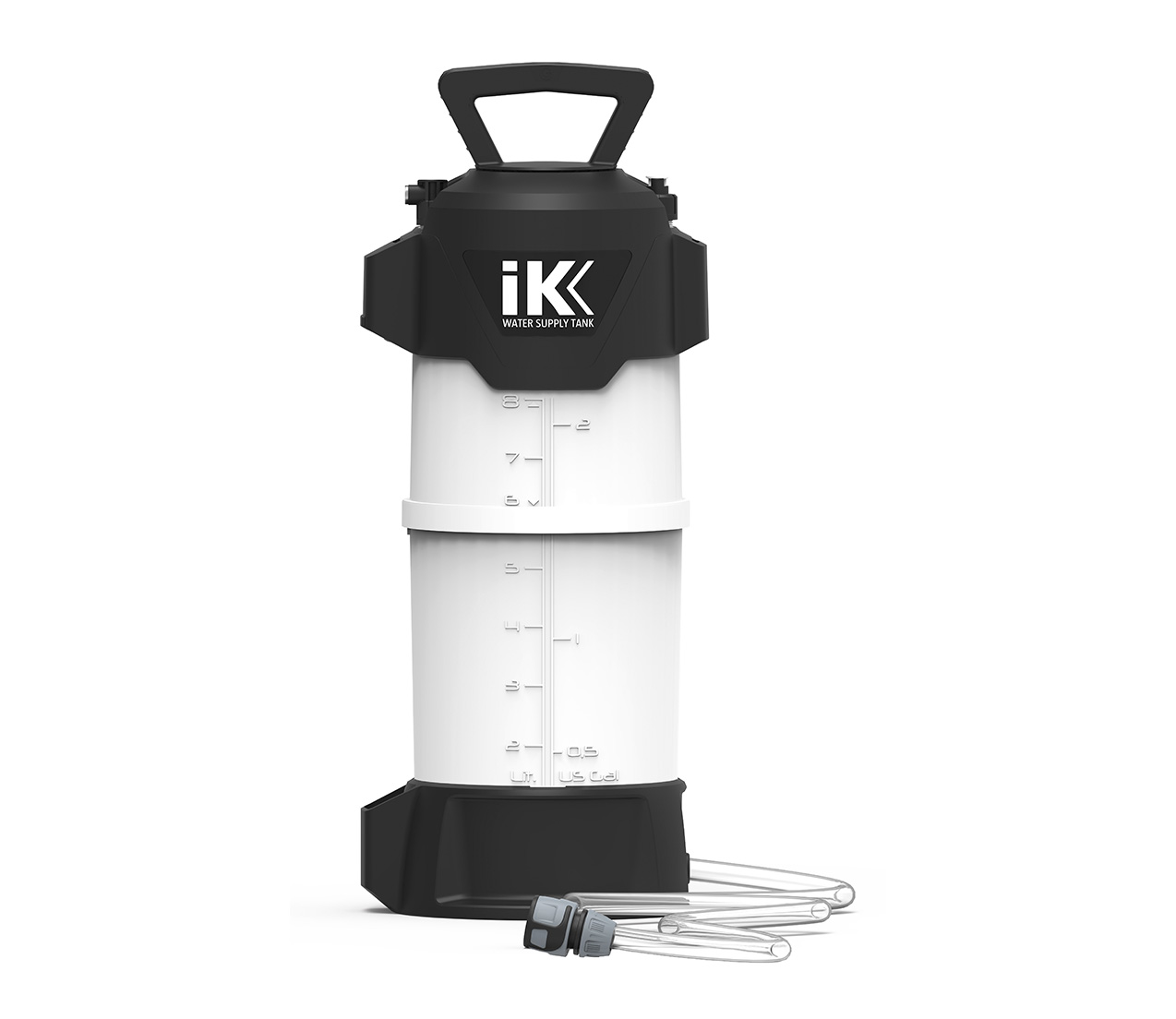 Reference IK WATER SUPPLY TANK
Sectors in which to use IK WATER SUPPLY TANK
Building
Industry and maintenance
Products with which to use IK WATER SUPPLY TANK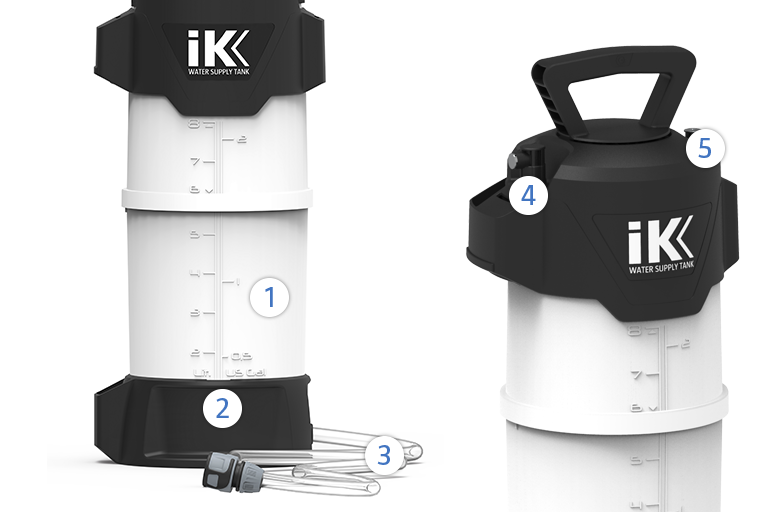 Translucent tank with level indicator
Stable base with footrest
4m/13ft hose located on the botton for the maximun usage and consistent. Anti backfl ow quick connector to attach the hose to the portable tools.
Safety release valve set at 3 bar (43.5 psi)
Technical information
| | |
| --- | --- |
| Valve | Tared at 3 bar / 43,5 psi depressurizable with automatic depressurization option |
| Hose | 4m/13ft with anti back Flow quick connector |
| Useful capacity | 8L / 2.11 U.S. Gals. |
| Total capacity | 10 L / 2.64 U.S. Gals. |
| Gross weight | 3,08 Kg / 6.81 lbs |
| Net weight | 2.71 Kg - 5.97 Ibs |
IK WATER SUPPLY TANK Professional Tool
IK WATER SUPPLY TANK has been designed to guarantee the user the greatest resistance, stability and easy connectivity with machines that have a water connection. It includes a transparent hose for easy viewing of the liquid flow and a quick release connector to attach the hose to portable tools.
IK WATER SUPPLY TANK complies with all safety conditions to facilitate the operator's work, following all the legal directives that regulate the use of this type of tools.
Sprayer type: